" True quality & comfort.
A priority in life! "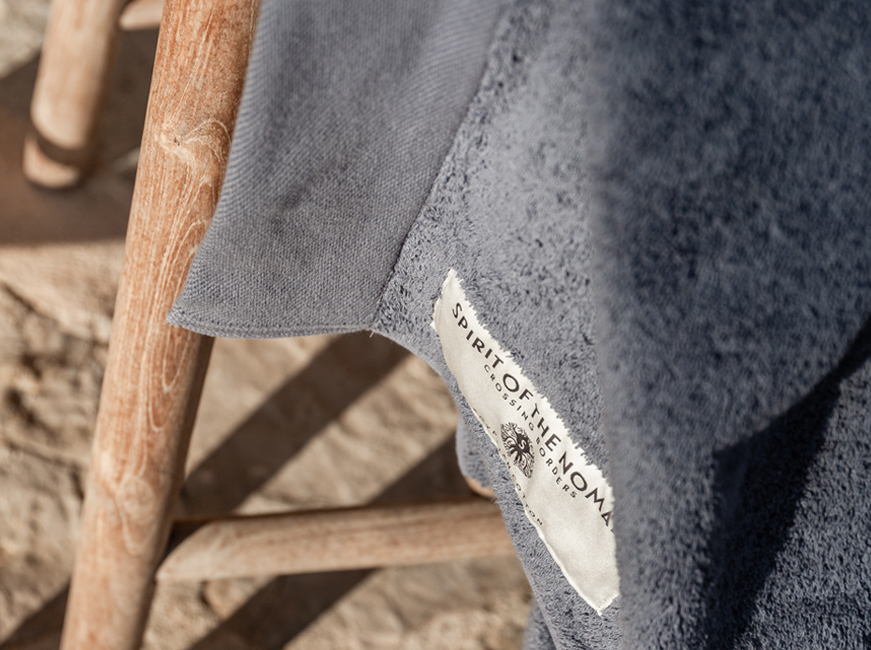 TOWELS IN EGYPTIAN COTTON - NEW COLOR FOGGY BLUE

Spirit of the Nomad exclusive towels are made in Egyptian Cotton. Comes in four earthy colors and this spring we did a special edition that we have named Foggy Blue. A combination of blue with a hint of grey, the towel turns more or less blue and blue-grey depending on the light. Read More.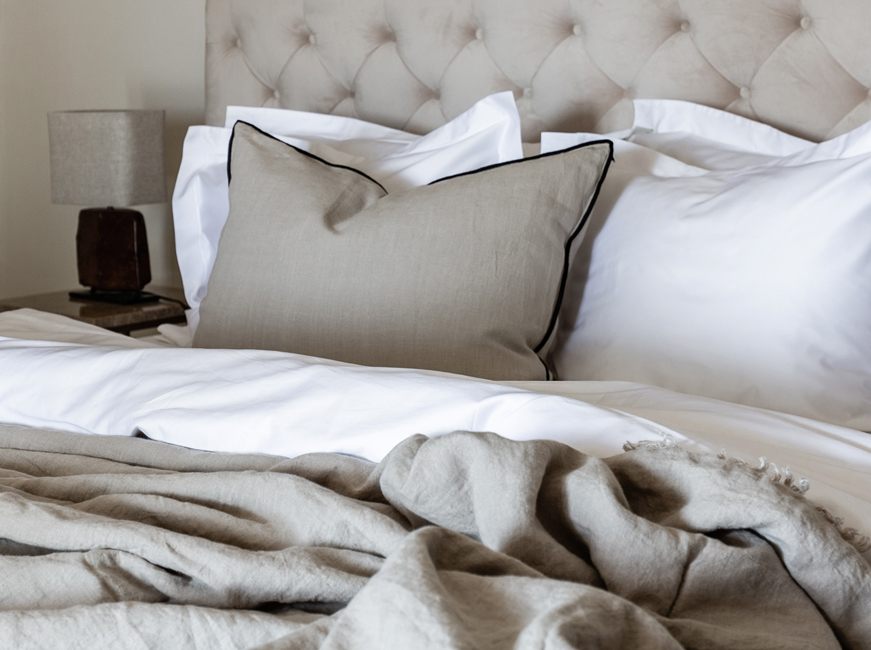 BEDSPREAD & CUSHION COVER - NEW COLOR
Spirit of the Nomads exclusive padded bedspread is made of washed velvet and 100% linen. Style it together with a cushion cover in 100% linen with a black stitched frame. The color Stone Greige is the perfect warm greyish color. Read more.
"I have cleared my linen cabinets and replaced all with
Spirit of the Nomad bed linen & towels. All I need, love them!"

Vanessa Branson writer, hotelier, environmentalist.